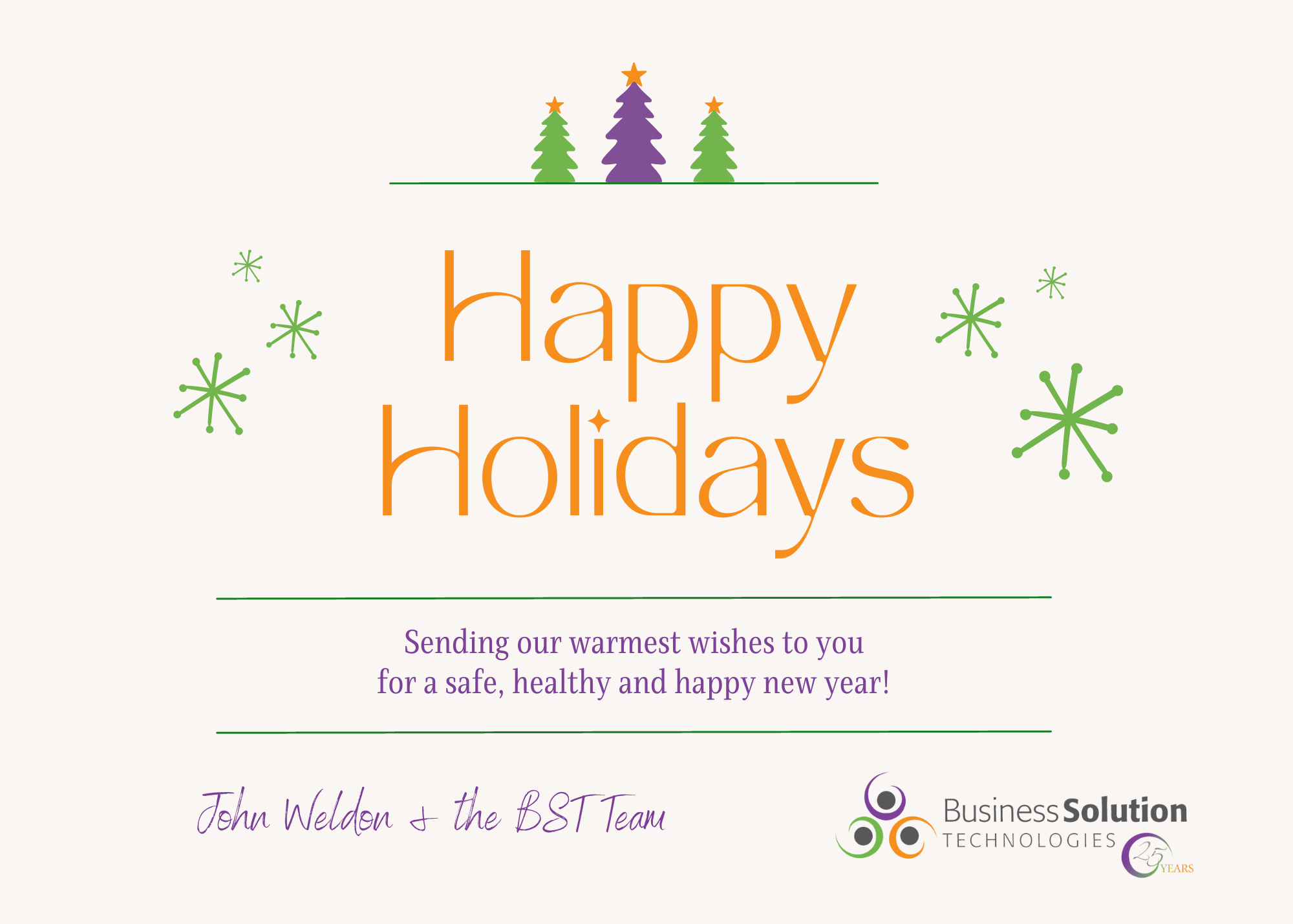 December 14, 2022
Happy Holidays from BST!
In the spirit of the holiday season, we are pleased to once again support two deserving students of the University of Hawaii at Manoa, College of Natural Sciences, Information and Computer Sciences department with scholarships.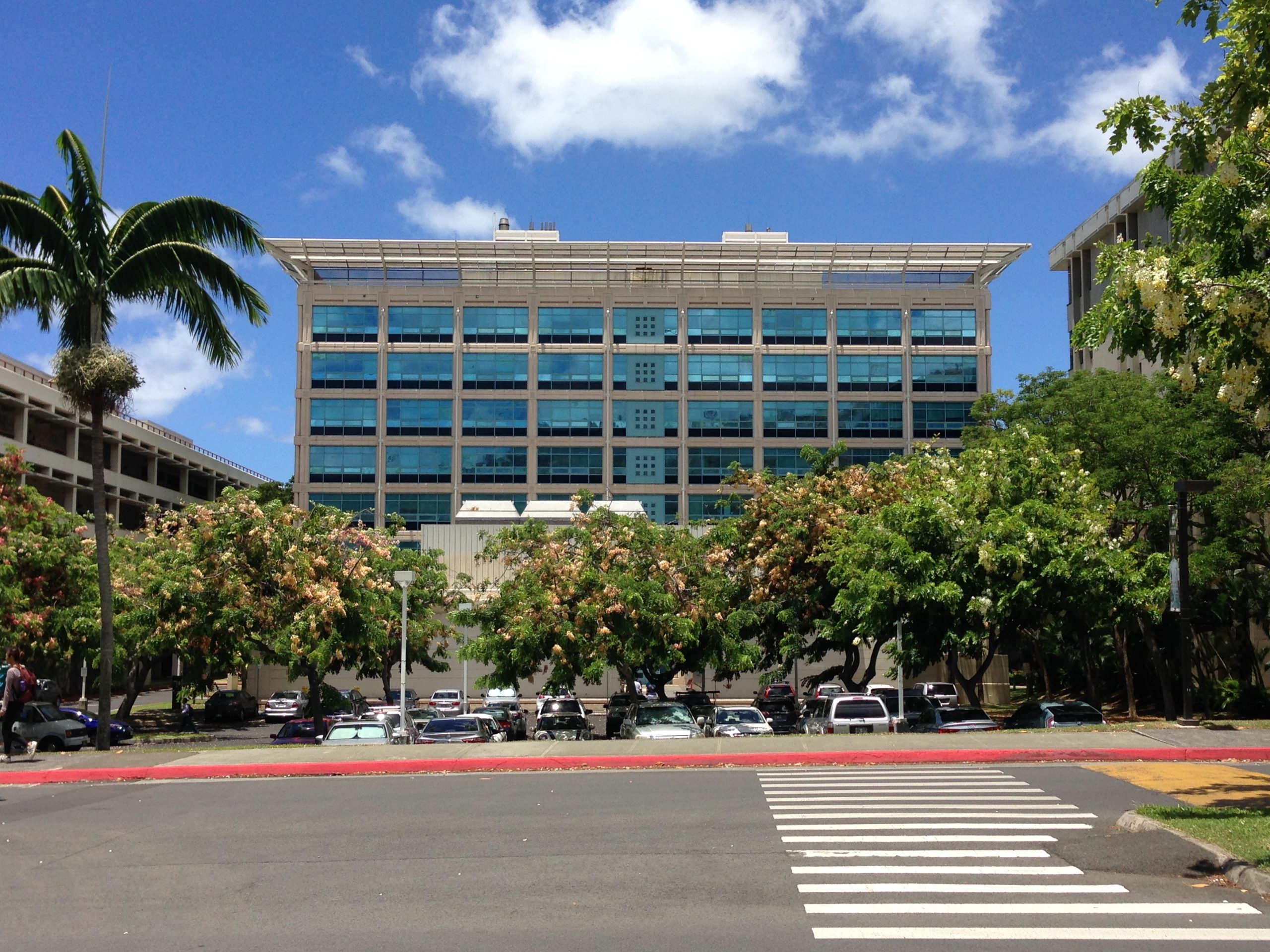 March 5, 2022
BST Sponsors First Internship Program for the University of Hawai'i ICS Department
Business Solution Technologies (BST) is sponsoring an internship program opportunity for rising seniors at the University of Hawai'i (UH) College of Natural Sciences, Information and Computer Science (ICS) Department. The internship, developed by the ICS Department and BST, will be the first to directly connect students to the curriculum and capstone project required for graduation.
"As a Hawaii-based IT firm we're proud to support this internship program with the ICS department that will not only give students the opportunity to meet their graduation requirements but more importantly, it will help to build a strong software development and IT workforce in Hawaii," said John Weldon, President of BST. "At BST, we believe that it is important for the business community to step-up and engage with academia to help train our young people for demand professions, like technology, and prepare them for careers in Hawaii that are both high-skilled and high-paying job."
The capstone project was recently added as a requirement to graduation for all University of Hawai'i at Mānoa (UH Mānoa) computer science students receiving the Bachelor of Science (General) degree. In addition to the required curriculum, the capstone gives students experience on large-scale software development projects that both utilize skills learned in the classroom and provide experience with self-directed project management and ongoing client engagement.
The internship is a collaborative initiative between BST and the UH ICS Department that connects UH students with local companies in the hopes of encouraging them to stay and work in Hawaii after graduation. The long-term goal is to develop a Hawaii technical workforce that includes job opportunities in software and systems development, data sciences, artificial intelligence, IT infrastructure and other computational skills.
"We are thrilled to partner with Business Solution Technologies in this endeavor that connects our students' software development capstone requirement to a real-world internship and provides them with a pathway to employment in Hawaii's IT and computer science workforce. We hope that the model BST has pioneered with us can spread to other businesses throughout the state," said Scott Robertson, Professor and Chair, ICS Department, College of Natural Sciences, UH Mānoa.
The BST internship is a paid opportunity with 10-12 hour per week and will run for one semester, with an option by BST to extend employment to the intern for placement into the BST Junior Development Program. BST has onboarded its first intern on Feb. 1, 2022.
To continue BST's support of developing a software development and IT workforce in Hawaii, it has established the BST Scholarship for Excellence in Computer Science through the UH Foundation. Two annual $2,500 scholarships will be awarded to graduating seniors who will earn a Bachelor of Science in Computer Science from UH Mānoa. Its first scholarship will be awarded in May 2022 to rising seniors for the 2022-2023 school year.
For more information about the BST internship and scholarship, visit www.bstusa.com.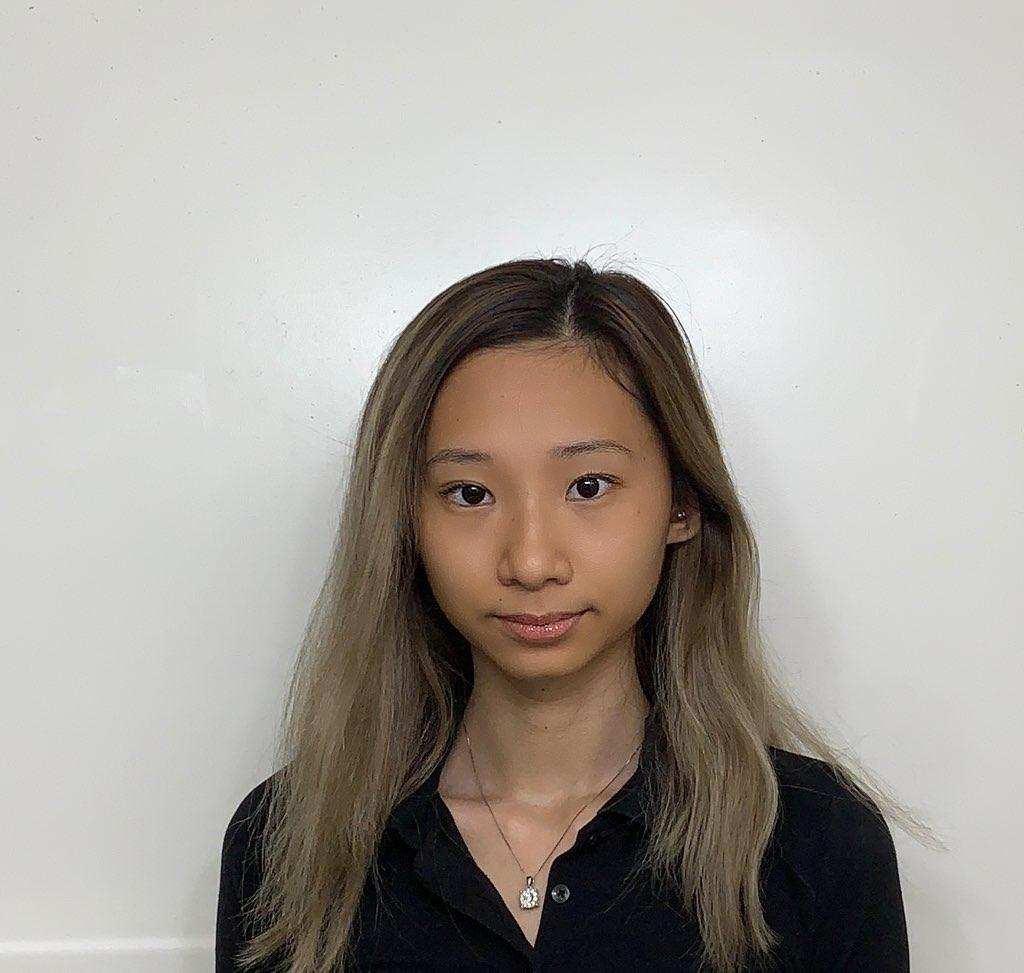 May 17, 2022
Nhan Bui, First BST Intern From University of Hawai'i ICS Program
The University of Hawai'i at Mānoa Information & Computer Sciences (ICS) Newsletter spotlights outstanding students and staff throughout its department. The latest newsletter includes a student spotlight and Q&A with Nhan Bui, the first BST intern of the ICS Department's internship program. Below is an excerpt from the newsletter:
Student Spotlight
Meet our Student Spotlight, Nhan Bui! Ms. Bui is the very first BST intern from our program. Please read our interview with Nhan below.
1) What is your major and class standing?
My major is computer science and I am currently a fourth year student planning to graduate this semester.
2) What are your plans for after graduation? career aspirations?
My internship place has offered me a job for when I graduate so if there are no problems with the process I plan to work for them. I do not have any big career aspirations, I want to just get my foot in the door right now.
For my BST internship, I am working closely with a senior developer to build a report module. The report module is unique in it is mainly not hard coded, so that different types of reports can easily be added by making minor changes to the back end configurations.
3) Best college memory so far.
My best college memory is when my friends and I slept over at Sinclair to study for finals. It was very tiring and stressful at the time but now it is a good memory.
4) What advice would you give to underclassmen and/or peers?
My advice is to not stress too much about switching majors. Personally I switched majors five times until I found one that I liked.
5) What are some challenges you faced in your academic or professional career? How were you able to overcome them?
My biggest challenge is the chemistry and physics classes I had to take for my BS degree. I overcame it by studying with my friends and just pushing through.
To view the complete newsletter, click here.
December 15, 2021
Holiday Greetings from the BST Team!
In the spirit of the holiday season, we are pleased to support Hale Kipa once again. We encourage you to help Hawaii's at-risk youth too by visiting 
www.halekipa.org
.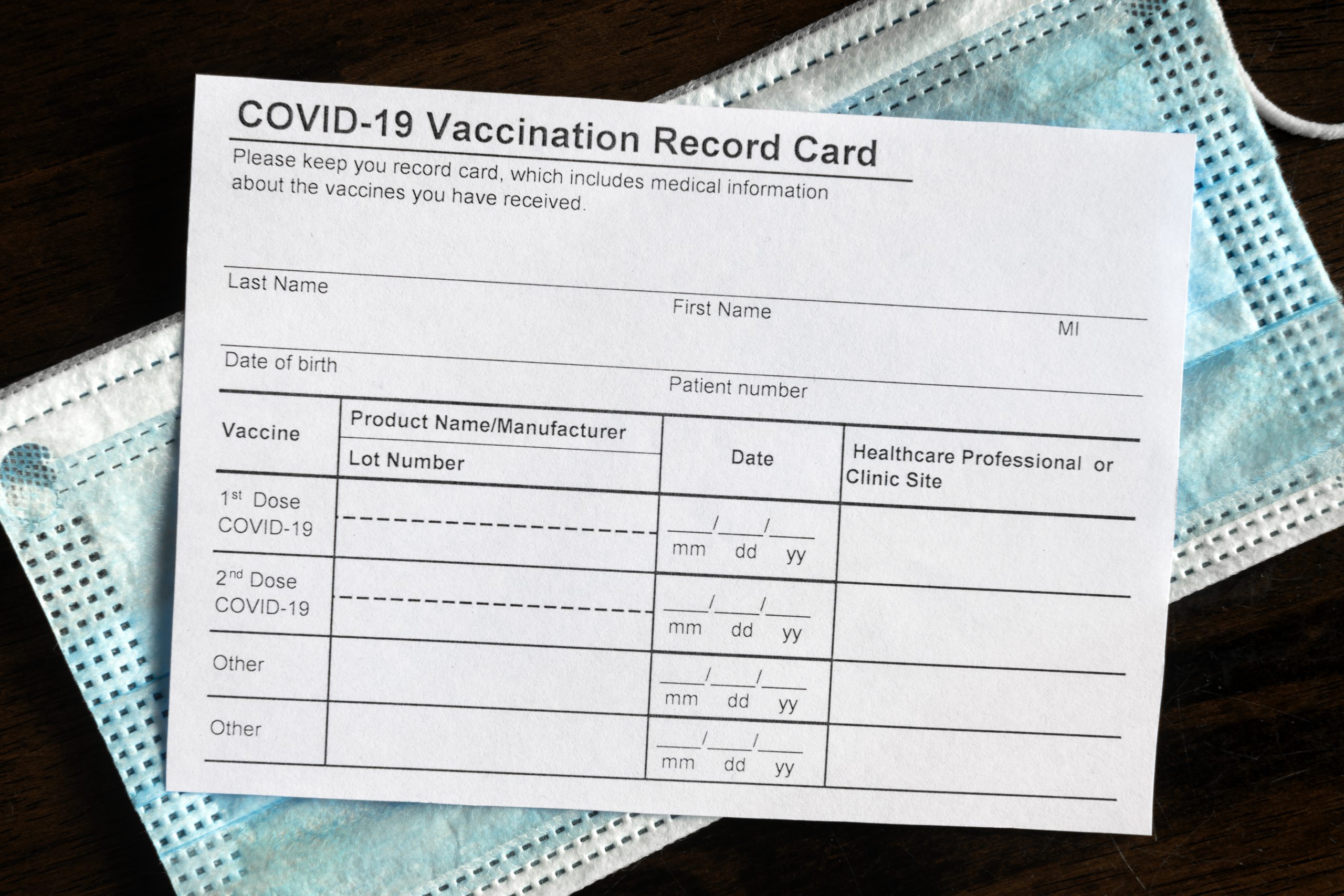 September 29, 2021
BST Enhances HIDOE Human Resources System to Report Vaccination Status
In August, BST designed and implemented enhancements to the Hawaii Department of Education's (HIDOE) human resources system to enable HIDOE employees to self-report their vaccination status and if applicable, their COVID test results.
HIDOE employees are able to submit their vaccination status or test results by logging into the HIDOE secured network where employee will answer a series of questions and upload related documents. In addition, HIDOE's leadership and COVID Response Team have access to reports to monitor information and respond as needed. BST designed the application with an automated workflow and associated email notification system to ensure the appropriate information was shared with the right people.
This initiative was developed in direct response to Governor David Ige's Aug. 5, 2021 Executive Order that requires all State of Hawaii employees to be vaccinated or submit weekly COVID test results. BST was able to go live with the enhancements in 10 days to meet the state's Aug. 16, 2021 deadline.
Since 2004 BST has served as HIDOE's primary partner for maintaining employee data and systems. Earlier in the pandemic, BST built an application for HIDOE to track and report telework requests as the remote learning model was implemented across the state and employees were under a "Safer at Home" emergency order.
To date, BST has tailored the human resources systems of three client organizations to meet the specific needs of the executive order, which enables these companies to successfully collect and manage the vaccination and or testing status of their employees.
For more information about BST's services, please contact Kevin Costa, Director, Education Solutions at kevin.costa@bstusa.com or 808-389-0996.
July 9, 2021
BST Celebrates 25 Years!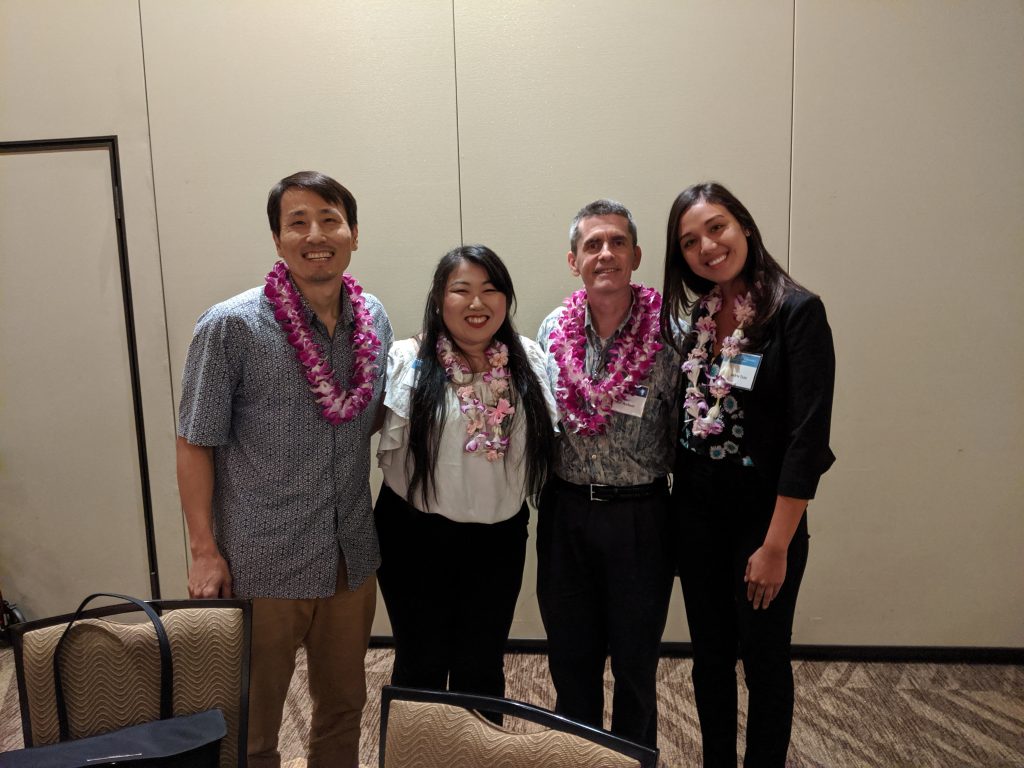 November 9, 2019
2019 Scholarships for UH Students
BST is happy to continue our support of the Shidler College of Business at UH Manoa! We sponsor annual scholarships for two students working toward degrees in human resources management and management information systems respectively.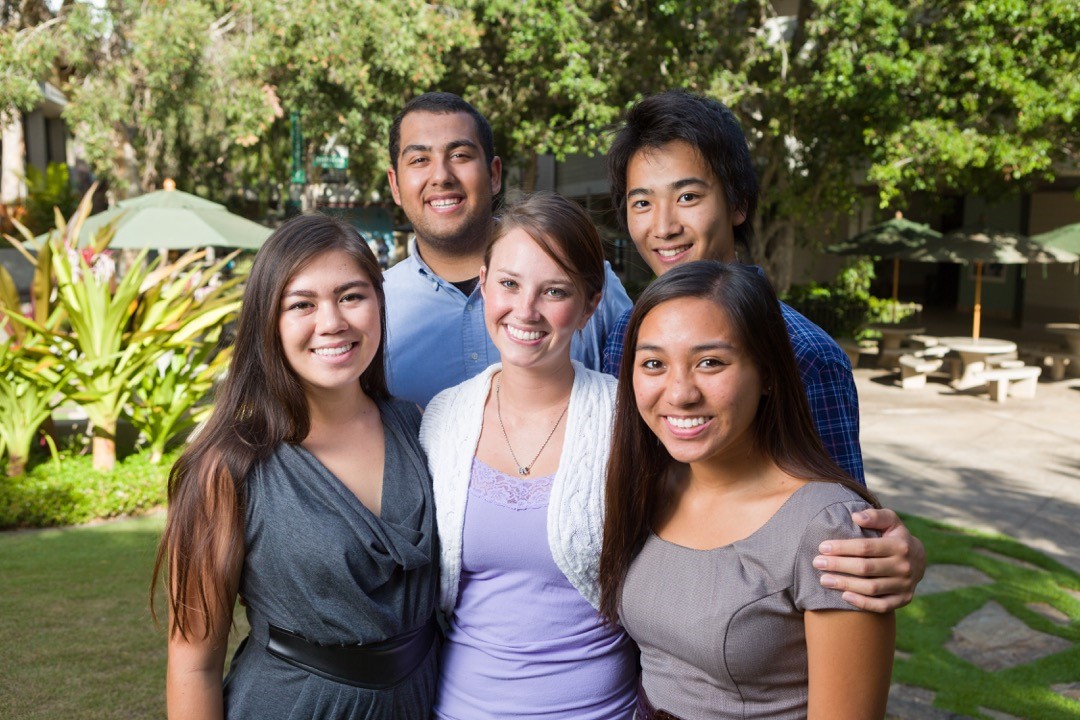 December 20, 2016
BST Partners with UH Foundation to Create Scholarships for UH Students
In the spirit of holiday giving, BST is pleased to be partnering with the UH Foundation to create two scholarships for deserving students at the Shidler College of Business at UH Manoa, who are working toward a degree in human resources management or information technology. Happy Holidays!
For more information on how you can support our local students, please visit: www.shidler.hawaii.edu/alumni/giving-opportunities.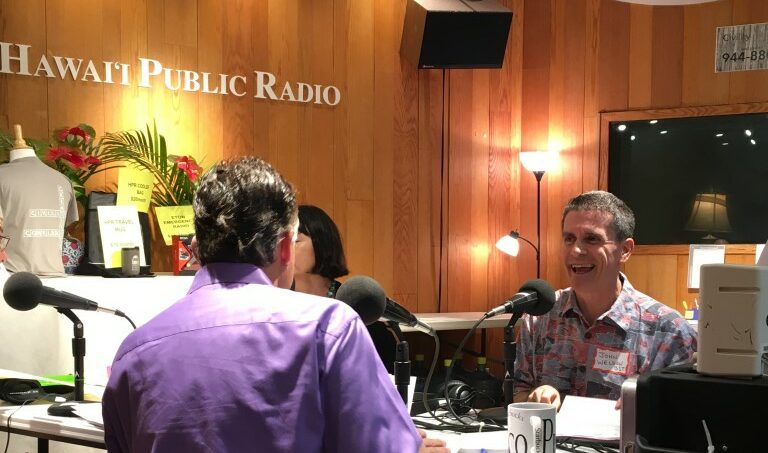 October 14, 2016
BST Supports Hawaii Public Radio's Fall Pledge Drive
BST supports Hawaii Public Radio's Fall 2016 Pledge drive. John Weldon offers an on-air challenge during day 3 to encourage new members to join HPR!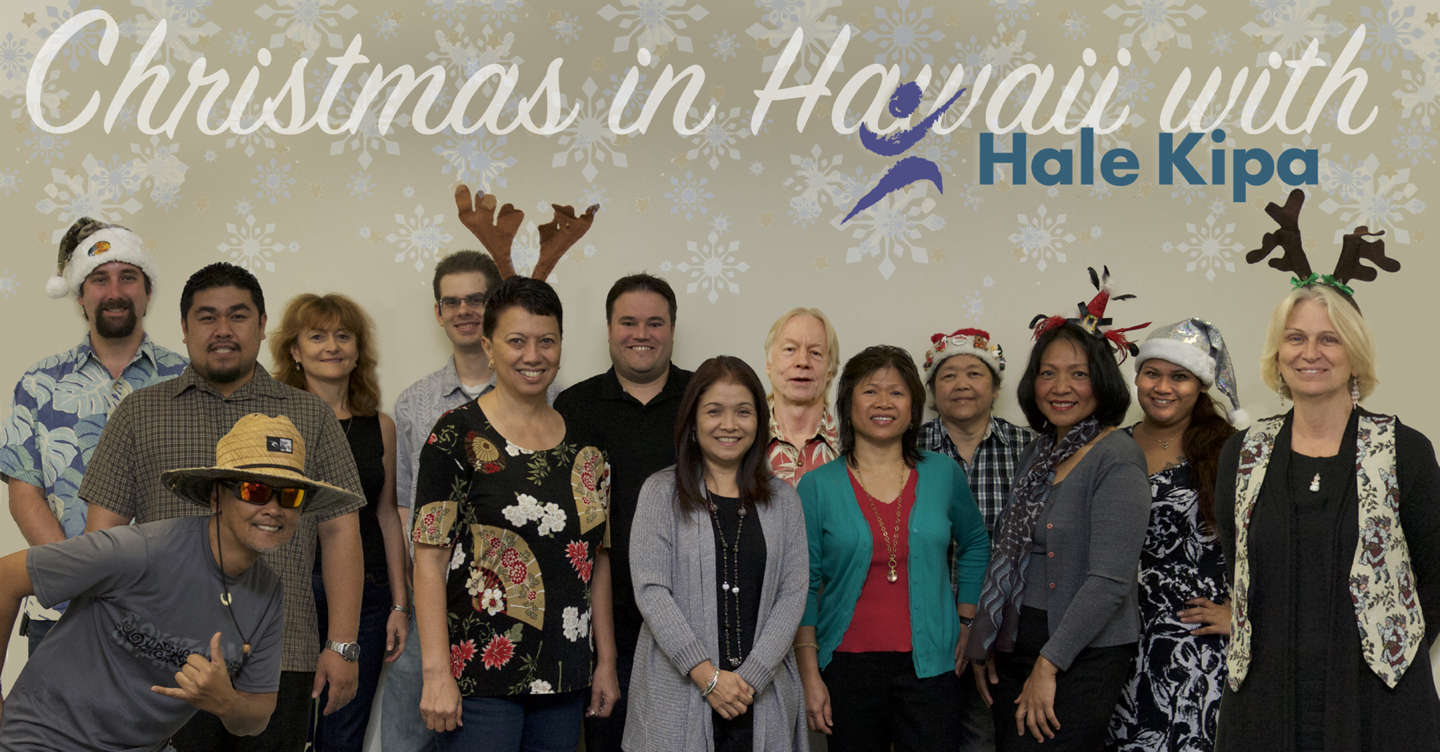 December 18, 2015
Caring for Hawaii's Homeless and At-risk Youth
BST made a 2015 holiday donation to Hale Kipa, a local organization that provides shelter, outreach services and residential programs to Hawaii's homeless and at-risk youth. For more information about how you can help, please visit www.halekipa.org.